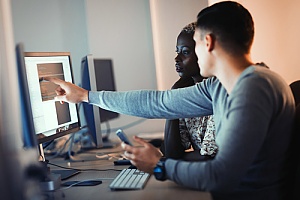 Vulnerability testing — also sometimes called vulnerability assessment — has become increasingly vital to an organization's survival and strength. The main objective of this cybersecurity process is to identify and evaluate the gravity of weaknesses in an organization's IT infrastructure. These types of evaluations typically involve the use of several types of testing tools, such as web security and network scanners.
What Is Vulnerability Testing
Along with penetration testing — a form of ethical hacking performed to detect and evaluate a network's level of security — a vulnerability assessment is a key way to evaluate web or mobile application security. It comprises just a part of secure code development, and it can serve as a superb method to protect an organization against a wide range of potential cyberattacks, and not just hackers.
A malicious entity could easily exploit weaknesses in a system that has not been tested. In this way, they can illegally obtain access to private or other sensitive information, which they could ultimately expose as part of a data breach. This malfeasance can then lead to severe legal and financial consequences. (According to Wilson Consulting Group, the average cost of a data breach is close to $4 million.)
Some hackers could even add concealed malicious code in your organization's website code, which could cause anyone who accesses the website to be exposed to a virus. According to a 2017 Trustwave Report, the finance and insurance, retail, and food and beverage industries were the industries most affected (14%, 22% and 20%, respectively) by data breaches that year. The main types of information that were compromised included card track data, card not present data (CNP), and financial credentials.
What Are The Steps Of Vulnerability Testing?
Vulnerability testing typically incorporates four main steps, which include:
1. Establish a Plan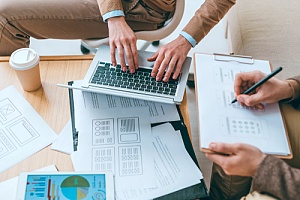 The first step in any vulnerability assessment is to establish this type of testing method's goals and scope. This will enable the tester to evaluate the rules of engagement. This planning step of the process identifies all relevant information and necessary resources available to the tester.
2. Gather Information
Once a clear, detailed plan has been outlined, the next step in vulnerability testing involves gathering any pertinent information about a given web or mobile application and its infrastructure. This could include business logic, privilege requirements, and any other data that could be of use during the actual testing step.
3. Identify Vulnerabilities
Once you've collected all relevant information, you should seek to uncover any existing weaknesses in your system. This part of the process can be accomplished through the use of both manual and automated processes. Should complex issues be found, it is highly recommended that penetration testing be performed in tandem with vulnerability testing.
4. Compile a Report
This is perhaps the most important phase of vulnerability testing. All your work will be utterly useless unless you prepare a detailed, comprehensive report that explains what weaknesses your IT infrastructure contains and that offers solutions about how they can be addressed in order to mitigate risks. Your cybersecurity personnel can then use this information to improve your organization's infrastructure.
What Are The Benefits of Vulnerability Testing?
One of the main advantages of a vulnerability assessment — aside from validating the effectiveness of current security safeguards and system updates and upgrades — is the fact that it provides a quantifiable value to the risk internal systems and sensitive data face in the event of a breach.
Vulnerability testing also offers detailed steps to identify any current flaws and stop future attacks. The testing can also help improve your organization's reputation and goodwill, and thus inspire greater confidence among customers.
A vulnerability assessment can also help protect the integrity of assets in the event of any malicious code concealed in any of said assets. Vulnerability testing also helps reach and preserve compliance with any federal and international security regulations that may apply.
Aside from a mass data breach, another potential consequence of not conducting vulnerability testing is financial loss. Data breaches can often result in costly lawsuits (that end in multi-million-dollar settlements) and other similar legal consequences.
Seeking More Information About Vulnerability Testing Services
Speak to the experienced professionals at Vaultes Enterprise Solutions in Reston, Virginia, to learn more about how a vulnerability assessment can benefit your organization or to schedule a consultation.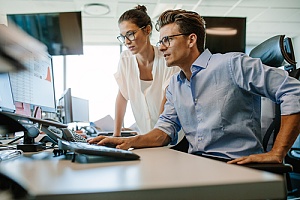 Vaultes is a Veteran Owned Small Business (VOSB) headquartered in Washington, D.C., that specializes in high-quality cybersecurity solutions. Vaultes services both commercial and federal clients by using its professionals' top-notch training, technical expertise, and valued methodologies to its advantage.
Vaultes also offers many other types of cybersecurity services, including penetration testing, governance, risk and compliance, application security, cybersecurity controls assessments and cybersecurity maturity assessments. Vaultes also performs compliance audits for programs like CMMC, FedRAMP, FISMA/800-53 and NIST 800-171. Call Vaultes today at 202-816-6658 or contact them online at vaultes.com.