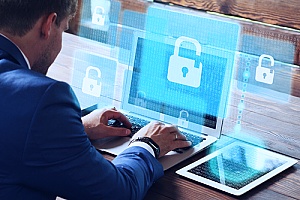 Data breaches and other similar cyberattacks unfortunately remain extremely common. According to Statista, there were 1001 such attacks and 155.8 million records exposed in the United States in 2020. This figure marks a significant increase over the 16.2 million records exposed in 2010.
Therefore, Forrester Research executive and analyst John Kindervag created the "Zero Trust" model. This model is designed to help impede breaches by following the idea of "never trust, always verify." This is especially important to implement as the rate of remote workers increases along with the growing number of organizations using the cloud to store and share data. Vaultes is proud to operate on a Zero Trust architecture. Here is a close look at this initiative.
What Is A Zero Trust Architecture?
Zero Trust is a framework that was developed with the goal of protecting users, assets, and resources. As a result of today's complex infrastructure, the traditional strategies of network segmentation are ineffective, calling for a more continuous, dynamic approach. The following guiding principles drive the "architecture":
All resources are accessed securely regardless of location.
Access control is on a "need-to-know" basis and is strictly enforced.
Inspect and log all traffic.
To prevent your organization's data from becoming compromised, it's critical that you understand who your users are and how the components of your IT infrastructure are interconnected.
The Journey To A Zero Trust Architecture
The journey to Zero Trust consists of the following 5 steps:
Pinpoint The Protect Surface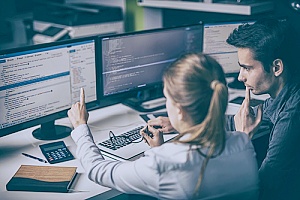 Before doing anything else, it's important to locate the protect surface. This is the area comprising a network's most essential assets and data. This is always a unique aspect of any organization.
Delineate The Transaction Flows
Once you have identified the protect surface, begin to map out the exchanges of data and services across your network. Identify who your users are and why they are choosing to use certain services. Then you can place controls as close to the surface as possible and define the microperimeter.
Develop A Zero Trust Architecture
Begin to build your Zero Trust Architecture and remember to verify everything. You can use the Kipling Method to accomplish this.
Implement A Zero Trust Policy
A Zero Trust Architecture is not truly complete until a corresponding policy has been introduced to ensure all exchanges of information are verified.
Monitor And Maintain
The final step of the Zero Trust journey involves routinely searching for ways to strengthen your policy and evaluate unaccounted traffic flows to ensure long-term security.
Why Is Zero Trust Important?
For over a decade, there has been a significant push for government agencies to transition toward security policies and processes based on improved methods for monitoring data and preventing risk, even before the term "zero trust" began being used. Examples of such policies include the Federal Information Security Modernization Act (FISMA), the Risk Management Framework (RMF), and the Continuous Diagnostics and Mitigation program.
These policies all helped establish the fundamental principles behind today's Zero Trust Architecture. A Zero Trust architecture is important because it helps ensure that access to any IT infrastructure (large or small) is carefully monitored, regardless of how frequently or infrequently it occurs.
Learn More About Zero Trust Architecture From Vaultes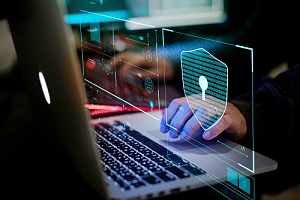 Speak to the professionals at Vaultes Enterprise Solutions for more information on Zero Trust. We are a veteran-owned small business that provides high-quality cybersecurity solutions to organizations throughout Northern Virginia.
Our security architecture process begins with a risk assessment and also includes a phase devoted to designing security services and finishes with monitoring services to identify potential vulnerabilities. Call us at 202.816.6658 or request a consultation online to learn more about our Zero Trust solutions.