Vulnerability management is the foundation of every comprehensive IT security program. This important security practice is designed to prevent or mitigate the exploitation of certain IT vulnerabilities which may be present in a computer system. At Vaultes, we understand the seriousness of these vulnerabilities and the momentous consequences they can have if not identified and intercepted. This is why we work hard to prioritize and map out the best way to manage and fix vulnerabilities. We offer a wide range of cyber security services to minimize the risk of possible attacks, including professional penetration and vulnerability testing.
The Vulnerability Management Process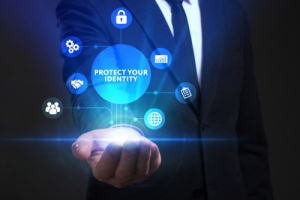 By taking a proactive approach to managing your network security, you can pinpoint vulnerabilities that may exist and reduce the likelihood of flaws in design or code in the future. Some vulnerability management processes may include the following:
Checking for vulnerabilities – Our team offers penetration and vulnerability testing to detect possible system vulnerabilities before they can be exploited.
Identifying vulnerabilities – After checking for vulnerabilities, we will review pen test results to find anomalies that may suggest that an attack has occurred or that a malicious event is possible in the future.
Verifying vulnerabilities – This phase of the process involves verifying that certain vulnerabilities could actually be possible, along with classifying the severity of the vulnerability.
Mitigating vulnerabilities – To minimize security risks, we figure out ways to prevent discovered vulnerabilities from being exploited before a patch becomes available or in cases where no patch is obtainable.
Patching vulnerabilities – The final phase of the process involves getting patches and applying them to the affected areas.
Vulnerabilities discovered within systems represent security gaps which could potentially be abused by attackers, resulting in damage to network assets, theft of sensitive data and similar consequences. Attackers are always on the lookout for new vulnerabilities to exploit and no system is completely resistant to these attacks.
Strengthen Your IT Infrastructure With Vaultes
By having a vulnerability management framework in place, your organization can take proper precautions by regularly checking for vulnerabilities. One of the most efficient ways to build an effective vulnerability management system is to use professional vulnerability management services like those offered by our cyber security experts at Vaultes.
Need assistance building an IT vulnerability management program or want to get started with penetration and vulnerability testing on your IT systems or networks? If so, reach out to our cyber security professionals at Vaultes by calling 202.816.6658 or by contacting us online today.