The cybersecurity professionals at Vaultes perform Federal Risk and Authorization Management Program (FedRAMP) compliance audits. We ensure that Cloud Service Providers (CSPs) are free of possible data breaches, as well as follow FedRAMP regulations and guidelines. Our team can simplify the compliance process for your organization while strengthening its cybersecurity infrastructure. By performing a FedRAMP compliance audit, we can improve your cloud computing solutions while minimizing risks.
How We Perform Compliance Audits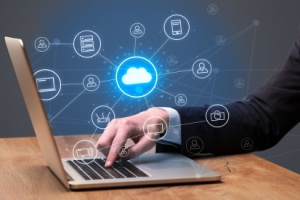 Our cybersecurity consultants will perform an extensive FedRAMP compliance audit to ensure that a CSP's cloud-based systems are in compliance. During the audit, we will examine their entire program to ensure there are no possible threats or areas of non-compliance. If we find any mistakes with the CSP's systems, our Information Assurance Division will identify and resolve them to ensure FedRAMP compliance. Once the CSP is determined to be compliant, we will continue to monitor the systems until they are free of any potential risks or areas of non-compliance.
Learn More About FedRAMP Compliance Audits
Does your organization need assistance with FedRAMP compliance audits? We understand the strain that compliance audits can place on the time and resources of CSPs. Therefore, our team is committed to performing audits and eliminating risks to save your organization from the hassle. Contact Vaultes through our online form or by phone at 202.816.6658. Get the protection your CSP organization needs today!