We perform systems audits to ensure it is in compliance with the National Institute of Standards and Technology (NIST) 800-171. NIST 800-171 was established to protect the distribution of unclassified but sensitive government information. While this set of requirements can be found in NIST 800-53, it applies to how government data is stored, protected and distributed. Organizations must first be compliant with 800-53 to be compliant with 800-171. Therefore, Vaultes is committed to performing compliance audits for both of these programs and ensuring your organization meets proper requirements.
The NIST 800-171 Compliance Audit Process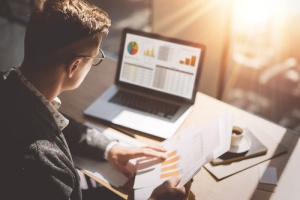 Our team at Vaultes will analyze how the government information is stored, and how it is encrypted during distribution from your organization's systems to the next. We will also identify any potential threats to the data, as well as devise a cybersecurity plan that will help mitigate potential risks if we detect any. Furthermore, our team will provide continuous support and audits to ensure your organization remains in compliance following the initial audit.
Get a NIST 800-171 Compliance Audit
Speak with the cybersecurity professionals at Vaultes if your organization requires a compliance audit for NIST 800-171. Our team has several years of experience auditing for the program and verifying compliance. In addition, we work to ensure your organization is not at risk of any potential cyber breaches, or even non-compliance. To learn more about NIST 800-171 compliance, or to schedule an audit, contact Vaultes online or call our office at 202.816.6658 today.