No organization is immune to cyber security threats, vulnerabilities or risks. That is why Vaultes offers Governance, Risk and Compliance (GRC) consulting services to help our clients assess their cyber security risks and implement as-needed solutions to address them. We are 100% committed to helping our clients ensure that their IT facilities and processes remain secure and compliant with federal and industry-related standards, and will do everything it takes to ensure you are well protected.
The Importance Of Governance, Risk & Compliance Frameworks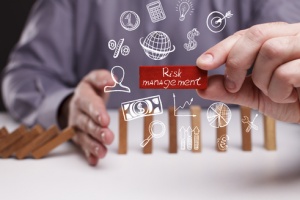 Governance, risk and compliance (GRC) refers to a strategy for managing an organization's overall governance, enterprise risk management and compliance with regulations. In other words, GRC refers to an organization's approach to three core practices:
Governance: The formal framework whereby organizations ensure that their IT investments support business objectives, while taking their stakeholders and staff's best interests into account.
Risk Management: The forecasting and evaluation of risks together with the identification of procedures to avoid or minimize their impact.
Compliance: Efforts to ensure that organizations are aware of and take steps to comply with relevant laws, policies and regulations.
A well-drafted, well-structured GRC strategy is what enables businesses to both align IT with business objectives, while effectively managing risk and meeting compliance requirements. This provides an array of benefits, including better decision-making, more optimal IT investments and reduced discrepancies between your IT departments, business staff and stakeholders.
Generally speaking, many organizations choose to rely on a GRC framework to help them develop and refine their GRC functions, rather than baking one up from scratch. Frameworks form the building blocks and wireframes that organizations can then build on and tailor to their unique situation. This allows them to organize and manage their IT areas to ensure they support the organization's short and long term objectives, while still managing risk and ensuring compliance, all within a context that is comprehensive to them and that aligns with their specific industry, needs and goals.
Benefits Of GRC Consulting Services
Vaultes provides GRC Consulting Services to help organizations develop and build on a GRC framework that enables them to align its IT activities to its business goals, manage risk effectively and stay on top of compliance. Our GRC Consultants have extensive experience with working with organizations to assess all areas of the GRC ecosystem, including high-level decision-making, resource and portfolio management, risk management and regulatory compliance. We can also work with you to determine the best ways to juggle business objectives with shareholder expectations, and to ensure that they meet any necessary compliance requirements.
As for risk management, our security risk experts will conduct a comprehensive audit to identify any pending security risks, and help you plan and implement solutions to address them. Moreover, we will also determine which risk mitigations are most effective for your organization's security goals, while presenting sound risk-management options for management based on comprehensive cost/benefit analyses. This can enable your executive management and board members to better fulfill their IT governance roles while making high-ROI investments in your security and compliance
Speak To A Cyber Security Consultant
By working with a professional cyber security consultant, your company can ensure complete compliance for any of the government frameworks. For more information about our comprehensive Governance, Risk and Compliance consulting services, contact Vaultes online or call us at 202.816.6658 today.