Given how rapidly cybersecurity threats emerge and change, it can be hard for companies and regulators to keep up with cyber security compliance. In response to an increase in IT security breaches and recent technology trends, industry standards have become more complex—and compliance directives more challenging. Governments only add to this burden, often furthering compliance demands in response to consumer data threats, while the use of cloud services are only dampen the effectiveness of perimeter-based network security, making it harder than ever for organizations to maintain compliant.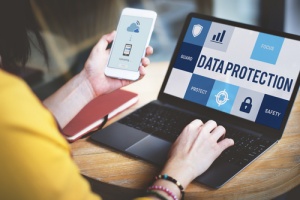 How can modern organizations navigate through the complex maze that is federal and industry compliance regulations, while still having time to serve their clients, let alone market their services? Enter Vaultes's Cyber Security Compliance Services. With expert-driven compliance services, we can help your organization peer through your compliance gaps across your entire organization, implement adherence best practices and work with you to develop information security programs and processes to ensure compliance in the future.
Cyber Security Compliance Services
Within the sphere of data protection and privacy comes a landscape of cyber security compliance laws, regulations and standards. And while many organizations may have a compliance program, it may run the risk of having gaps in the system. This often exposes them to the unnecessary risk of audit failure, effectively putting their entire organization at risk.
With our experience compliance advisory services, you will get access to an array of compliance 'officers' who can walk you through the labyrinth of industry-specific regulations and federal compliance standards, conduct a deep dive into all the ways you may (or may not) be compliant and help you implement best practices and policies to ensure compliance moving forward. We'll also provide comprehensive assessments that show you where you're lacking (and where you should double-down on) in a variety of common compliance areas, such as:
CMMC
The CMMC program will be established in 2020 to reduce the amount of cyber threats to defense-based information and systems. Vaultes will work with your organization to review the new policy so it can maintain its government contract work after the CMMC is in place.
FedRAMP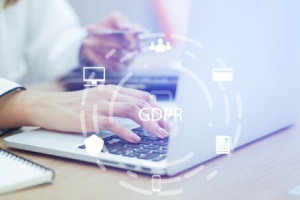 FedRAMP sets the standard for how Cloud Service Providers (CSPs) manage and distribute government data using cloud-based systems. If you are a CSP and plan to store government information, we will work with you to ensure compliance.
FISMA / 800-53
We will develop a cybersecurity plan to protect your organization's clients and their information from data breaches to ensure FISMA and NIST 800-53 compliance. Our team will also provide ongoing support to help your organization improve its cybersecurity infrastructure.
NIST 800-171
Our team will perform a NIST 800-171 audit to assess your organization's distribution of unclassified government information. We will thoroughly evaluate how you send and receive the information, as well as take preventative measures and respond to cyber incidents.
Start Adhering To Compliance Today!
Do you know all the steps your organization needs to take to maintain compliance?
No? No problem! We can help.
At its core, cybersecurity compliance for your organization is about categorizing important and sensitive information and establishing a methodology for protecting each category against internal vulnerabilities and external break-ins. With Vaultes's cyber security compliance services, we can help you navigate the complexities of compliance and regulation, while saving you time, money, productivity and peace of mind, and allowing you (and your staff) to get back to doing what you do best. Call Vaultes at 202.816.6658 or contact us online to receive the help your organization needs today.