The Office of the Under Secretary of Defense for Acquisition and Sustainment (OUSD(A&S)) has developed a new compliance regulation that will be effective in January 2020. The regulation will be known as the Cybersecurity Maturity Model Certification (CMMC) and will be a requirement for organizations that intend to store and/or distribute information related to the Department of Defense (DoD) and other defense programs in the U.S.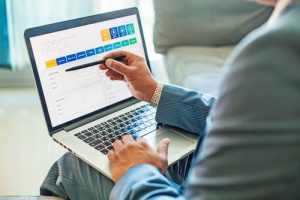 OUSD(A&D) will be launching the regulation in an effort to improve cybersecurity across several maturity levels to minimize the risk of cyber threats and breaches. All contractors managing defense data are required to be in compliance with the program and therefore must receive a CMMC audit from a CMMC-certified third party organization.
Our CMMC Compliance Audits
The CMMC program will introduce critical changes to cybersecurity practices for systems that manage DoD information. We can perform a full systems audit to ensure it is in compliance with CMMC. Our team will analyze how the information is stored, how threats are detected and how your organization mitigates risks. If we find any mistakes in your systems, we will devise a course of action and implement any necessary changes. In addition, we will continue to perform audits after the changes are made to guarantee your organization's systems are CMMC compliant.
Prepare For CMMC With a Compliance Audit
It is extremely important for your organization to obtain compliance for the new CMMC program. While the current details of the CMMC have not been fully released, our cybersecurity consultants have been working to determine the program requirements. Once the program is in effect, our team will be able to perform a full audit for your company. The program will require a compliance audit from a third party organization; therefore, we are willing to help your systems meet CMMC standards. To learn more about the new program, or to schedule a CMMC audit, contact Vaultes online or by phone at 202.816.6658 today.