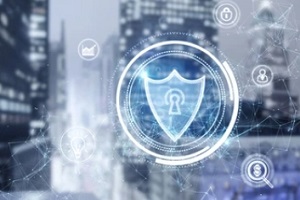 Cybersecurity Maturity Model Certification (CMMC) is a framework that was developed by the Department of Defense to protect Federal Contract Information and Controlled Unclassified Information at every step in its supply chain. The main objective of the CMMC framework is to assist organizations in determining whether their current cybersecurity practices are secure and efficient. The CMMC certification process allows organizations to identify security gaps and find better ways to optimize their processes.
When the rulemaking is finalized, all government contractors working on defense-based contracts must achieve a CMMC certificate at a specified level, as determined by the type of data in which your organization comes in contact. Most companies that require a Level 2 certification and all companies that require a level 3 certification will require an audit from a CMMC-Certified Third-Party Assessment Organization, or C3PAO.
A C3PAO it has gained authorization from the Department of Defense and the Cybersecurity Maturity Model Certification Accreditation Body (CMMC-AB) to perform official assessments of the maturity level and cybersecurity environment of organizations contracting with the Department of Defense.
Organizations requiring Level 2 and Level 3 certifications are required to work with accredited C3PAOs to prove they are compliant with a specific CMMC level prior to gaining certification. Furthermore, companies requiring Level 3 certification will undergo a joint assessment between a C3PAO and the Department of Defense in order to protect the information most sensitive to national security.
IT companies must undergo a rigorous CMMC-AB certification process to become a C3PAO. Those that are approved have the authorization to audit organizations that are applying for a CMMC certification to verify they have implemented effective cybersecurity controls and sufficient security to protect highly sensitive data.
A Memorandum Of Understanding that was signed by the CMMC-AB in 2020 states that the Department of Defense will only work with those organizations that have been certified by an official C3PAO or an assessor accredited by the CMMC-AB. Every Defense Industrial Base organization will be required to obtain at least CMMC Level 1 in order to fulfill its contractual obligations with the Department of Defense.
Selecting The Right C3PAO
Successfully achieving the required Cybersecurity Maturity Model Certification depends on two main factors: the organization's capability of integrating the required cybersecurity practices into its culture and the selected C3PAO'ss ability to help attain this goal.
Therefore, it is essential to take the time to choose a C3PAO carefully. Although the budget is often a primary concern for contractors, there are many other factors that must also be weighed when deciding on an assessor organization. Outlined below are some of the most important considerations when selecting a CMMC Third-Party Assessment Organization.
Choose An Assessor Who Has A Cyber Security Background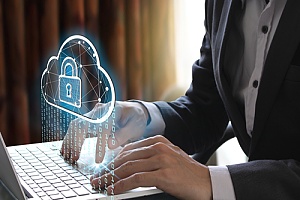 Contractors should look for an assessor who has a strong background in cyber security. Some general IT services companies have made the effort to acquire C3PAO certification, but it is best to opt for a cybersecurity specialist business that has the right skills and knowledge to deliver the certification in the most efficient manner possible.
Companies dedicated to cybersecurity will work with specialist knowledge and experience in the broader application of cybersecurity, not only for the CMMC certification but for the organization as a whole. This means they will likely be more effective at analyzing gaps in the contractor's security and will have a greater understanding of how the needs of the Department of Defense and the contractor can both be met efficiently. They can also help an organization to improve its processes and introduce any protocols necessary to enhance threat detection and cyber attack prevention.
Hire A C3PAO That Communicates Well
When interviewing potential C3PAOs, it is important to note how well they communicate. CMMC regulations are complex and highly technical, and many contractors struggle to understand the details. Choosing an assessor who explains processes and terminology clearly and patiently will lead to a better experience overall. This is particularly important when it comes to understanding the maturity level that the contractor must achieve, as there may be a lot of back-and-forth communication during this stage regarding the type of data in the contractor's environment and information about how and where it is stored.
Consider Their Knowledge Of Other Frameworks
Another quality that contractors should look out for in assessors is previous experience with the specific frameworks that the CMMC model is based upon. These are the NIST 800-171 and the Defense Federal Acquisition Regulation, or DFARS.
Although the CMMC model takes some of its aspects from other frameworks and regulations, experience with NIST 800-171 and DFARs are the main regulations to look for. This type of background knowledge will make an assessor better informed on how to help a contractor meet the relevant requirements.
Look For Experience With Companies In The Contractor's Industry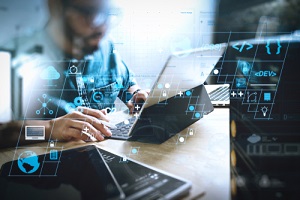 It is important for contractors to keep in mind that companies working in different industries are typically exposed to different types of threats and will therefore require different data protection measures. An assessor who has expertise in the contractor's specific industry will generally have an easier time resolving the types of security problems that arise in that industry. Previous experience also makes it less likely that there will be misunderstandings or the assessor will overlook something important.
Consider How Many CMMC Assessments A C3PAO Has Completed
One good way of gauging a C3PAO's competence when it comes to certifying and auditing organizations is its previous experience. C3PAOs that have completed a high number of CMMC assessments in the past will have the familiarity needed to get the task done quickly and correctly.
Choose An Assessor With A Well-Rounded Offering
Although it is essential for assessors to be able to provide contractors with assistance gaining CMMC certification, it is also important to choose an organization with a well-rounded offering that includes the following components:
CMMC Readiness Assessments
An initial readiness assessment is the best way to determine where an organization stands when it comes to CMMC compliance before the official assessment gets underway. A good C3PAO will offer a readiness assessment so they can gain a clearer picture of any new processes that need to be developed or implemented to help the contractor reach their compliance objectives.
CMMC Gap Assessments
After identifying a contractor's CMMC readiness status, a gap analysis should be carried out to gain a deeper understanding of the cybersecurity practices they have in place that need to be improved. This assessment might also entail the implementation of new procedures and policies to help the organization be more competitive in its field.
CMMC Assessments
The CMMC assessment is the main process that will determine the contractor's ability to win and retain contracts with the Department of Defense. All assessors will offer this component, which verifies that the organization is in full compliance with its targeted maturity level. The assessor's official report will be submitted to the DoD. A C3PAO that has supported your organization with advisory or readiness services cannot also conduct your audit due to the conflicts of interest it would present.
CMMC Remediation Services
It is important to keep in mind that CMMC is a constantly evolving process, with the requirements changing periodically. Choose a C3PAO that offers assistance in remaining compliant with CMMC well beyond the original assessment and adapting to any changes to the regulations that are issued by the federal government in the future.
Look Into The Assessor's Reputation
When hiring an assessor, it is important for contractors to consider their reputation. Asking for references and inquiring with them about their experience is one good way to assess their reputation. Obtaining C3PAO certification requires extensive training and vetting by the CMMC-AB, but there can still be significant variations in areas of expertise, company commitments, or levels of communication among assessment organizations, which you will want to verify through interviews or client recommendations.
Ask For Credentials
Organizations should ask to see the credentials of the staff members who will be performing their assessments and verify that they are current. A qualified and accredited C3PAO should be able to provide DoD clearances such as Department of Homeland Security Suitability and an active National Agency Check. Contractors may also find it beneficial if the assessor possesses additional credentials, such as Certified Information Systems Security Professional (CISSP) and Microsoft Certified Professionals.
Inquire About The Expected Delivery Time
Although it is best to avoid assessors who rush through the process, it is important to choose a professional who is able to help a contractor achieve compliance in a reasonable time frame. The quicker an organization can become certified, the faster they will be able to bid on new contracts with the Department of Defense.
Therefore, it is essential to discuss the delivery time with potential assessors and determine whether it is sufficient for providing an effective assessment and certification process while meeting any bidding and other DoD deadlines. The projected auditing schedule and the assessor's current backlog will be major factors in this timeline.
Look For An Assessor Who Is Transparent About Pricing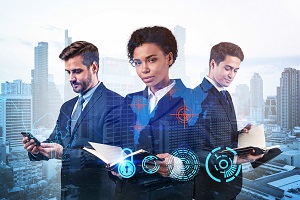 Although price should not be the main consideration when choosing an assessor, it is nevertheless an important factor for many contractors. Therefore, it is essential to choose an assessor who is transparent about their pricing structure. C3PAOs are free to set their own assessment fees, and these will typically vary depending on the desired CMMC certification level.
These fees cover costs that the C3PAO is responsible for, such as time and labor for the highly-qualified personnel assigned to the engagement.The fees will generally also cover any travel associated with the certification process of your organization. .
Reach Out To The CMMC Compliance Audit Professionals At Vaultes
If you are unsure whether CMMC applies to your organization or the DoD has sent you a CMMC compliance request, get in touch with the cybersecurity consultants at Vaultes. As a certified C3PAO, we can offer CMMC assessments at all levels to a broad range of contractors. Our staff includes top assessors in the industry who possess the training and certification needed to carry out these essential certifications and other assessments that can bolster your organization's cybersecurity.
As one of the first C3PAO candidates, we have the knowledge and experience needed to carry out CMMC readiness, gap assessments, and remediation services for the Defense Industrial Base and government contractors. Reach out today to discuss your needs and schedule an assessment.