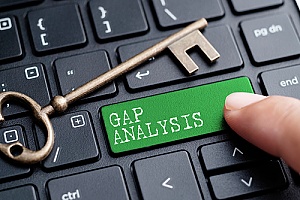 Looking for ways to take your business to the next level? Start with a gap analysis. A gap analysis is the process of comparing your organization's actual performance or results with what is desired or expected. With a gap analysis, your business can better identify areas where improvement can be made.
Step-By-Step Gap Analysis
The process also gives you a more in-depth look at your business practices which can help you discover new opportunities for improvement. In short, a gap analysis provides the information and resources needed to meet your unique business goals and reach your full potential.
1. Analyze the Current State of Your Business
Before you can look towards the future, it is important to analyze the current state of your organization. This step involves gathering information through feedback from employees and customers, as well as by looking at factors like your products, services and finances. Once problems are identified, determine the root. For example, if sales are down you will need to determine if your product is the problem or if your sales reps need more training.
2. Determine Where You Want Your Business to Go
After analyzing the current state of your business, you will want to identify the ideal future state. Where do you see your business going? Through brainstorming, you can visualize your future goals and determine where your performance falls short.
3. Identify Where Gaps Exist & Solutions to Fill Them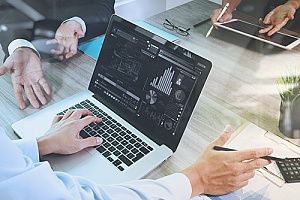 The next step involves filling in the gaps between your organization's current state and future state. To achieve this, sit down with your team and share solutions based on your business' resources and objectives. By working together, you can find ways to bridge the gaps.
4. Develop & Implement an Efficient Game Plan
The final step of the gap analysis process involves actually implementing your chosen solutions. With a clear strategy, you can take the necessary steps to make changes and roll out a comprehensive plan that allows your business to grow unhindered.
Tools Used in a Gap Analysis
Organizations have access to a wide range of tools designed to help bridge the gap. Some of these tools include:
SWOT Analysis – SWOT stands for strengths, weaknesses, opportunities and threats. With a SWOT analysis, businesses can better determine the internal and external threats to their organization and how they compare to the competition.
Fishbone Diagram – A fishbone diagram can be used to help you determine the possible causes of your organization's root problem. In a fishbone diagram, there are a variety of categories investigated, such as measurements, people, materials, methods, machines and the environment.
McKinsey 7S Framework – The McKinsey 7S framework is used to help businesses determine if they are adequately meeting their expectations. The framework involves 7 S's: structure, style, systems, strategy, staff, skills and shared vision.
Nadler-Tushman Model – With the Nadler-Tushman model, organizations can determine how each process affects another. The model can also be used to identify which gaps have the potential to affect efficiency. The Nadler-Tushman model divides your organization's processes into three main groups, including input, transformation, and output.
PEST Analysis – PEST stands for political, economic, sociological and technological. A PEST analysis is used to help organizations identify threats and possible opportunities by examining external factors in a business environment.
IT Risk Assessment Services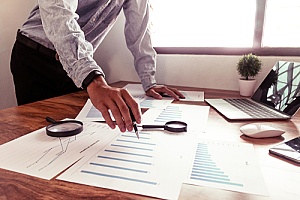 In addition to a gap analysis, it is important to consider other IT risk assessments and services to help ensure that your organization does not succumb to certain cyber security threats. With IT risk assessment, businesses can more easily identify vulnerabilities and establish a proven process of assessing and responding to these IT risks before more extensive problems occur. IT risk services consist of methods and practices that help identify and assess certain vulnerabilities through the testing or "ethical hacking" of an organization's infrastructure. This can help reduce the likelihood of breaches and cyber-attacks, while defending against data theft.
Vaultes Enterprise Solutions offers a wide range of IT risk assessment services that can help defend your business against cyber security attacks. Some of these essential services include cybersecurity controls assessment, governance, risk and compliance, cyber program maturity assessments, penetration testing, application security, and vulnerability testing. With these IT risk assessment services, your organization can gain the ability to assess, evaluate, and improve your network security safeguards and make overall better business decisions regarding security risks.
Schedule a Gap Analysis Today
A gap analysis is a commonly used business technique that can help your business transition from its current flawed state to a desired future state. If you feel like your organization is at a standstill or you simply want to encourage growth or reduce your business's weaknesses, a gap analysis can help. For more information regarding the common question, "What is a gap analysis?" or to learn about other IT risk assessment services, schedule a consultation with the cyber security solutions firm, Vaultes.