Here at Vaultes, we perform systems compliance audits to ensure it meets the standards of the Federal Information and Security Management Act of 2014 (FISMA) and the National Institute of Standards and Technology (NIST) SP 800-53. Our team understands the challenges associated with compliance audits, and can simplify the process while simultaneously improving your organization's cybersecurity infrastructure. We work to help businesses minimize cyber security threats and protect customer data, which can be done through a series of audits.
How We Can Help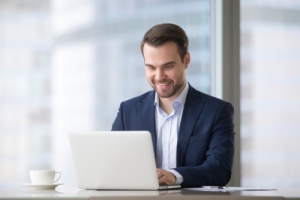 Our Information Assurance Division will perform a FISMA compliance audit to ensure all aspects of your systems and cybersecurity department are in compliance, from threat protection to incident management. If our team determines that your organization is non-compliant, we will develop a brand-new cybersecurity plan. Once the plan is established an agreed upon, we will help implement the plan to ensure it is in FISMA. In addition, we will provide future support and audits until your organization is free of any potential risks.
After the FISMA audit is complete, the cybersecurity staff at Vaultes will also perform a NIST 800-53 compliance audit. Our team will analyze how your client data is stored, what preventative measures are being taken and how your organization responds to incidents. If our team finds any potential risks in your infrastructure, we will devise and implement changes to your cybersecurity operations. Additionally, we will perform another audit after the changes are in effect to ensure your organization is 800-53 compliant.
Speak With Vaultes To Learn More
If your organization is unsure whether its systems meet FISMA and 800-53 standards, our team will audit your systems and ensure compliance. Our cybersecurity professionals at Vaultes have extensive knowledge and experience working with FISMA regulations and 800-53 control families and are ready to help your organization obtain compliance. Reach out to Vaultes by calling our office at 202.816.6658 or contacting us through our online contact form. Improve your cyber threat protection today!