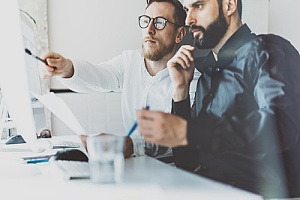 Risk management is at the foundation of any strong cybersecurity program. It is designed to help prevent hackers from taking advantage of vulnerabilities within your computer system, letting you retain control of your sensitive data and helping you avoid the legal and financial implications that a data breach often creates. Implementing a robust risk management system should be a priority for all businesses that store employee and client data, information about intellectual property, and other important data within their computer system. Here's why risk management is important and how you can strengthen your IT systems.
Preventing Exploitation of an IT Program
You can help prevent your IT programs from being exploited by following a thorough mapping and management process. Doing so allows you to compile a comprehensive list of potential vulnerabilities and threats to your system. Then you can establish a thorough plan for how to combat them. At the end of this process, you will have a stronger system and a decreased risk of losing sensitive data. This, in turn, decreases the likelihood of needing to spend money on recovery efforts, litigation, and related difficulties after a breach.
Mapping Vulnerabilities
Mapping vulnerabilities refers to the process of analyzing your IT systems to identify security flaws that can result in hacks. These can be concealed in the design of your software, improper configuration, glitches and other problems with its ability to function, as well as the improper deployment of the software. Some vulnerabilities are easier to resolve than others, making it important to conduct these tests often so that you can get a head start on fixing them. Once you are aware of any problems with your system, you can begin the risk management process.
The Process of Risk Management
Mapping vulnerabilities helps check off the first two steps of the risk management process: checking for issues through testing and identifying them through penetration tests, which can pinpoint anomalies that suggest an attack has either taken place or is possible in the future. Understanding the depth of your IT risks provides a strong foundation on which to build the rest of your risk management strategy.
The next step involves verifying vulnerabilities. Categorize each potential problem with your system according to its severity and check that the discoveries do in fact present a risk to your data. Organizing each issue helps you and your IT team understand which ones are the most pressing. Then you can create a plan for resolving them in the order of importance, as some may be less likely to be taken advantage of than others.
You can then mitigate risks by figuring out ways to prevent them from being exploited before they are fully resolved. You may need to temporarily use new software, advise staff to take extra precautions for the time being, or refrain from using certain features. This helps you protect your system while more permanent solutions are being developed or applied, rather than leaving your data open to hacks for longer.
Implementing these solutions is the final step of the risk management process. You may be able to patch the system with small tweaks to the coding, upgrades to the software, and other relatively quick solutions that address specific concerns. In some cases, a completely new system may be recommended. While this entails far more work, it can be crucial to ensuring your data is protected at all times.
Strengthening Your Infrastructure
With a strong vulnerability management framework in place, your business can stay ahead of problems and continually review its IT practices for potential risks. You can strengthen your system with firewall software, frequent upgrades when offered, strong spam filters, and other technology-based solutions.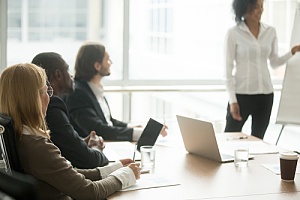 Education is also an important part of strengthening your infrastructure. Provide employees with cybersecurity and safety training each year to reinforce important skills. They should use strong passwords, be wary of links and attachments sent in emails, and refuse to give out information that could be used to hack into your security system. Robust education, combined with up to date software systems, can help you prevent cyber attacks and data breaches that could otherwise damage your company's finances and reputation.
Working with Accredited Solution Experts at Vaultes
Speak with the cybersecurity experts at Vaultes for more information about risk management solutions. The Vaultes team can build a risk management system from the ground up, beginning with mapping and assessment, or test your current systems for vulnerabilities to help you identify areas of improvement. Vaultes can also assist with compliance audits, IT staff augmentation, and cybersecurity awareness, monitoring, training, and architecture development, among other services.