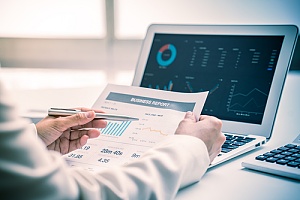 A compliance audit provides comprehensive reviews of an organization's ability to meet regulatory guidelines, such as government laws and industry standards. The audit results in a report that thoroughly examines a company's strengths and weaknesses regarding security policies, user access controls, risk management, and more. These reports also outline recommendations and courses of action to rectify any gaps found. Businesses should invest in compliance audits on a regular basis to ensure that they appropriately meet all applicable laws. Failure to do so could result in expensive lawsuits and fines.
Types of Compliance Audits
There are several types of compliance audits available, and the type you choose will depend on the type of data your company handles, whether it is a public or private organization, and your specific compliance concerns. The following are popular audits your company may choose to complete.
CMMC
A CMMC audit will help you maintain compliance with new CMMC program rules established in 2020. The program is meant to reduce the amount of defense-based cyber threats, making this audit important if your company is involved in the defense industry and government contracting. Showing clients that you've completed this type of audit can increase their confidence in your ability to properly identify and handle threats related to their own information.
FedRAMP
As cloud computing becomes the standard for many organizations, FedRAMP compliance audits will become more important than ever. A FedRAMP audit will evaluate the security risks involved with your cloud computing operations, modify your systems to enhance their ability to protect against these threats, and ensure that your cloud-based data is protected.
FISMA/NIST 800-53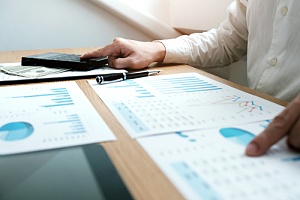 Protecting your clients' sensitive information from data breaches not only boosts trust in your organization, it can also protect it from expensive recovery processes and potential lawsuits. FISMA and NIST 800-53 audits help you establish and implement a protection plan, with some audit companies providing post-audit support until all potential risks are eliminated to help you provide the best service possible to your clients.
NIST 800-71
Similar to the NIST 800-53 code, NIST 800-71 deals with the protection of sensitive information — in this case, the distribution of unclassified government information. An audit can help you ensure that your team is properly receiving and sending this information and that it is equipped to effectively detect and handle data breaches should one occur. This planning helps you immediately react to breaches and conduct damage control that prevents the information from reaching too far outside its proper channels.
Benefits of Performing a Compliance Audit
Performing a compliance audit does more than ensure your practices are aligned with laws and regulations. It also protects your company from expensive lawsuits and fines that may result from a failure to comply, which could in turn impact your ability to take on new employees or projects. Making a compliance audit part of your annual strategy helps you make sure you never miss an important program update and leave your company vulnerable to costly mistakes.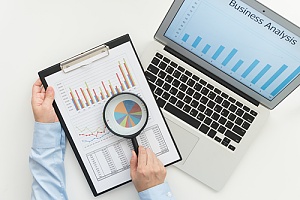 A compliance audit can also ensure that you're able to conduct business. Compliance may be required before certain clients can do business with you. Operating without an audit may therefore leave you open to cancelled contracts or make you a less competitive option when clients are selecting providers. Keeping your programs up to date can help you attract the widest client base possible and continue growing your business no matter how regulations change.
Finally, compliance shows that your company employs best practices and can be trusted to handle sensitive information. Compliance audits are designed to strengthen your cybersecurity technology, and implementing new strategies based on the audit's recommendations shows clients that you take the protection of their data seriously. This provides you with a competitive advantage and demonstrates a commitment to ethical, compliant business practices.
Speak to a Cybersecurity Solutions Firm
Conducting a compliance audit on your own can take up valuable time and resources that may need to be put toward other priorities. Vaultes performs security audits that help organizations maintain compliance with a variety of laws and government programs, allowing you to manage other tasks with the confidence that your systems will be properly evaluated. Vaultes will also help you develop a comprehensive action plan to address any gaps in your security compliance so that you can update your systems as quickly and effectively as possible.
Speak with Vaultes today for more information about compliance audits and how the firm can assist you with a variety of cybersecurity solutions, including IT risk assessments, staff augmentation, and cybersecurity operations.